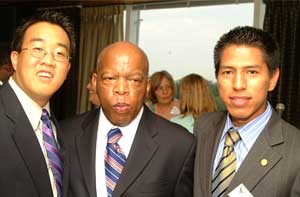 Erick Veliz, Joe Kim and Congressman Lewis at a
reception in D.C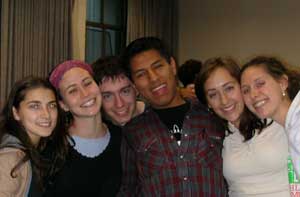 Erick and other wonderful activists taking some time
to show some love.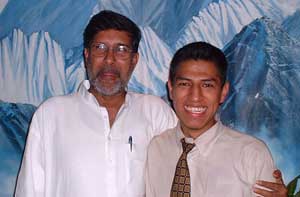 Erick and award laureate Kailash Satyarthi.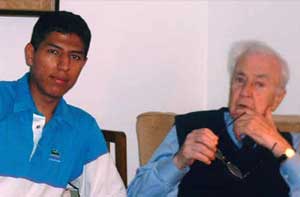 Erick and former Senator Eugene McCarthy at his
Georgetown condo in 2003.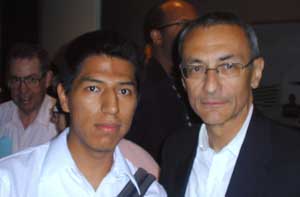 Erick and former Clinton Chief of Staff John Podesta
at a documentary screening on the elections in Bolivia.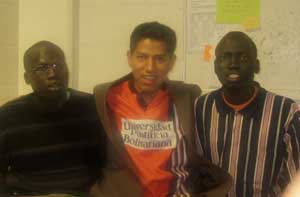 Erick and fellow "Save Darfur" organizers.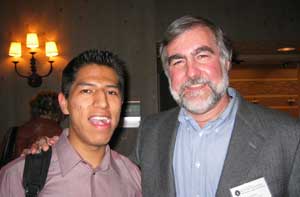 Erick and Bill Schulz.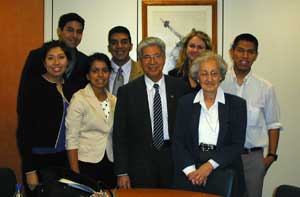 Erick, AIUSA activist Laola Hironaka and a group of
Hispanic youth at Senator Akaka's office in D.C.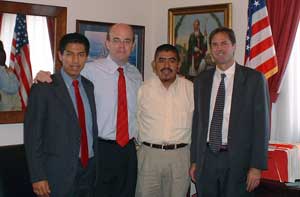 Erick and Congressman McGovern (MA), CIW Leader
Lucas Benitez, and Todd Howland, director of the
Robert F. Kennedy Center for Human Rights.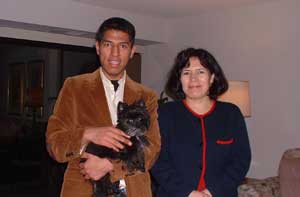 Erick, his mom, whom he considers as an endless
spring of inspiration and his dog, Sofie.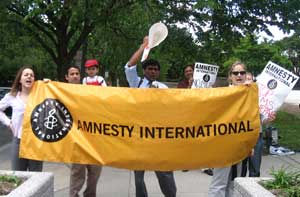 Amnesty International USA Nepal Rally, May 2005.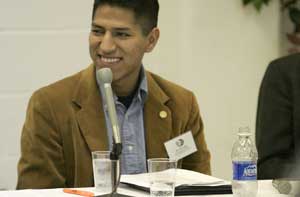 Erick as part of a panel on sustainability at the
Stonecipher Symposium.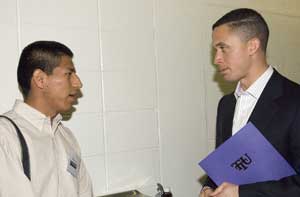 Erick Veliz and Congressman Harold Ford
from Memphis.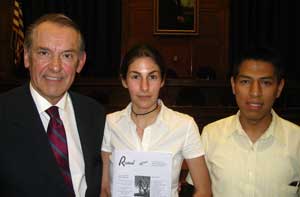 Erick and another Amnesty activist with Jan Eliasson, President
of the sixtieth session of the United Nations General Assembly.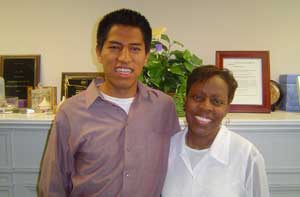 Erick and Reverend Brenda Girton-Mitchell of the
National Council of Churches.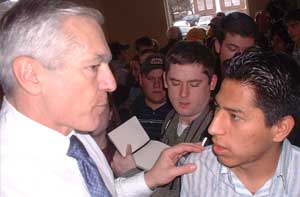 Erick speaking to General Wesley Clark about the
abuses in the Abu Ghraib prison and Guantanamo Bay.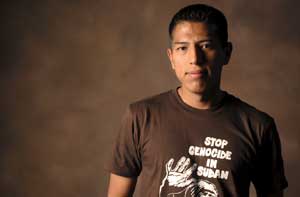 Visions Magazine, Sept. 2005.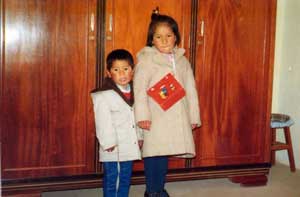 Erick at five years old with his sister in La Paz, Bolivia.



-Go to Top







Express Concern about Safety of Human Rights Defenders and Their Families in Ciudad Juarez.
Human rights lawyer Dante Almaraz was shot dead by unknown men in the center of Ciudad Juárez, Chihuahua state, on January 26. He had worked on a number of cases connected with the pattern of attacks on women in Ciudad Juárez. A defendant in one of these cases, Victor Javier Garcia Uribe, may be in danger of attack. Other human rights defenders in Ciudad Juárez and the family of Dante Almaraz may also be at risk.
- Click to take action now!